---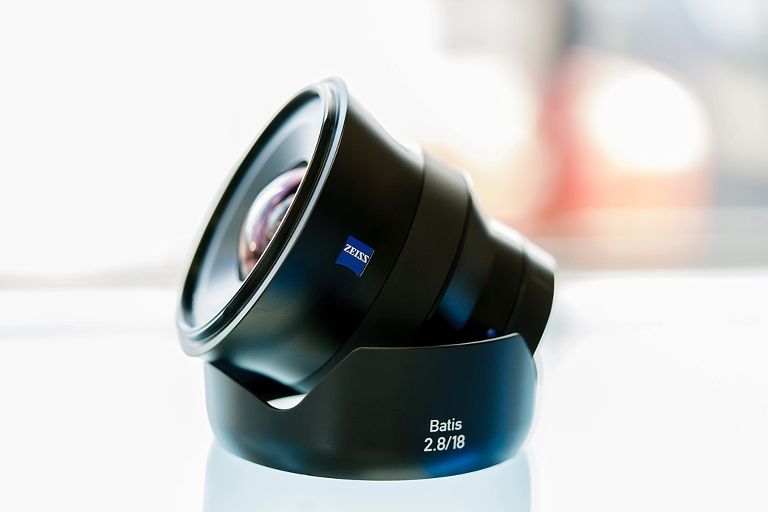 With all of the moving into the new studio locations, we as photographers, have been shooting much less. The news of latest equipment releases have fallen on busy ears lately as it has taken all of our free time to stay focused on ensuring the studio was ready for all of our future and existing renters.
Being a Sony photographer myself, I have been very interested in some of their latest lens announcements. Especially the new Batis 18 f/2.8. A year or so ago I sold my Zeiss 16-35 f/2.8 A Mount lens for the Zeiss 24mm f/2. I LOVE the 24, but sometimes it just isn't wide enough when I shoot commercial real estate or landscape. So when I saw this little lens announced, my interest was peaked.
I've pretty much decided on sticking with prime lenses and after using the Batis 25mm f/2 last year, I knew this one would be comparable in terms of size, weight, and quality. It didn't disappoint!
Our awesome partners at Microsearch allowed us to take this gem for a spin and what better time than when needing to capture some wide angle lenses of our new space for the website? If you need anything for photo/video, there are only a couple of viable options here in Houston and Microsearch is one that we highly recommend. Ask for Joseph Hemphill, and he will take outstanding care of you.
There are a ton of technical reviews out there on any new product, so I won't muddy the waters with another one of those. I figured I would address some of the main concerns many photographers typically have when purchasing a lens, wide angle specifically. Sharpness, size/weight, and distortion. For me, these three areas are critical and can easily separate one lens from another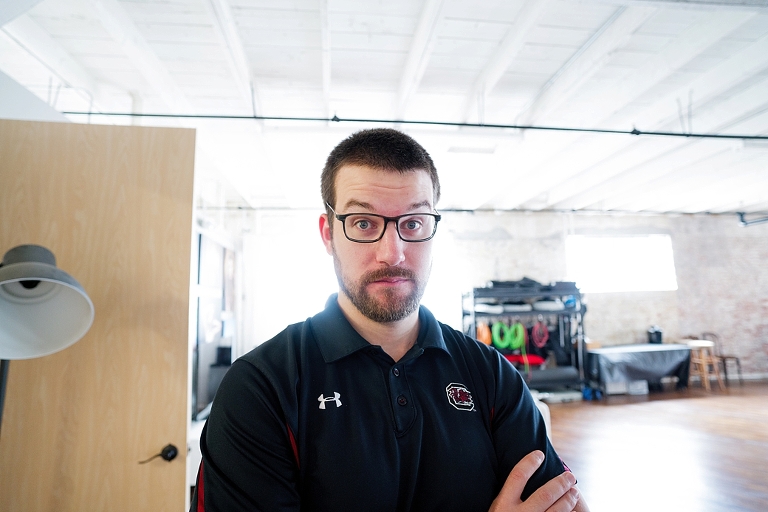 SHARPNESS. When it comes to sharpness, I have found that the Batis lines of E Mount lenses are fantastically sharp across the frame and EXTREMELY fast focusing. I rarely use auto focus but when I do, the last thing I want to worry about is the focus hunting, snapping the shot, and finding out later that all of my images are soft. Jared is used as an example in the photo above and although this image is only around 1000px wide, I will tell you that the lens CONSISTENTLY hit the mark on sharpness. In my two days of using it, I never had an issue with a soft image or missed focus. This lens is tack sharp.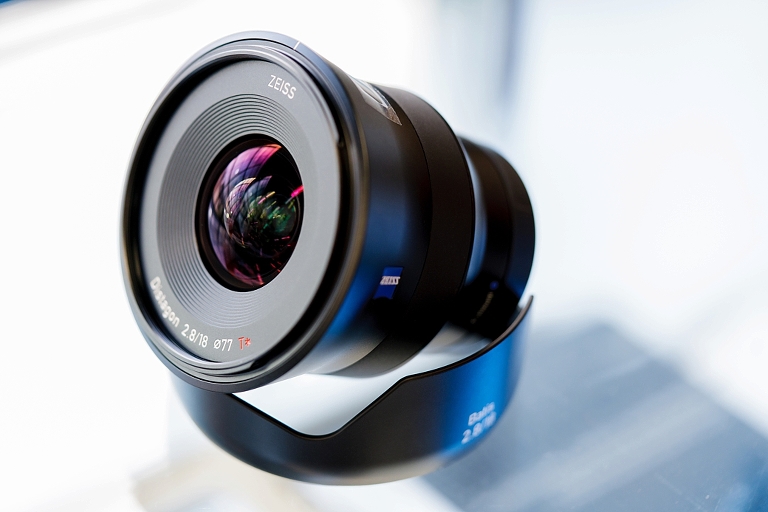 SIZE/WEIGHT. Another key point is a lens' "heft". As a wedding photographer, carrying around two bodies all day wears on you. Every ounce of weight I can mitigate makes all of the difference in the world. Anyone who has handled a Zeiss lens knows how much they usually weigh, how large they are, and how "tank-like" they are built. Though there is a concession on ruggedness with the Batis line, they are LIGHT and TINY!. Its pretty amazing how they seem to meld with my body (Sony a7rii). Its almost like the lens was not there.
DISTORTION. Below I included a couple of images of our brick walls as they were as good of a test as any to help determine how much barrel distortion and vignetting there was. Having had such poor distortion in my 16-35 ZA previously, I was expecting to see similar results. Nope. I was pretty amazed with how well it handled the distortion. These images were taken only a few feet from the wall as I couldn't see myself taking images with an 18mm much close to any other subject I typically photograph and the closer distance provided the most "extreme" distortion I was able to produce, though pretty minimum.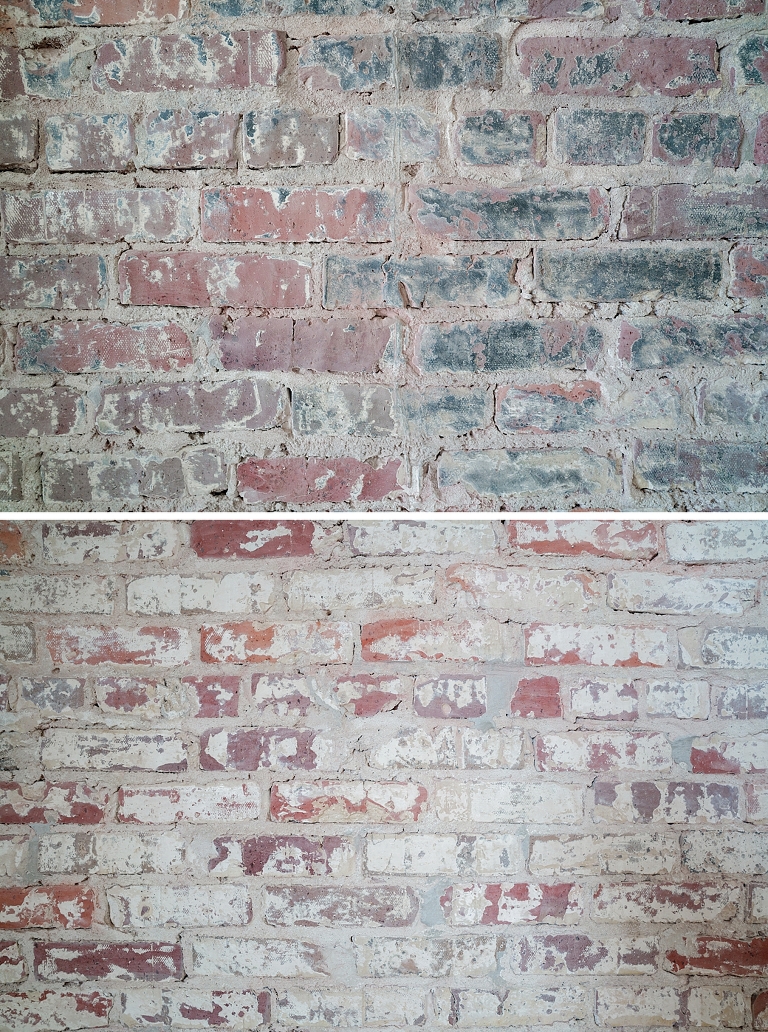 There was a very small amount of vignetting on the corners of the frame in most images, but almost unnoticeable. When it came to barrel distortion, I barely noticed it given how critical my expectations were.
Below I have included a couple of shots from the studio space. The first shows the dramatic size of our two 8'x8′ windows and the second of our smaller, Studio C.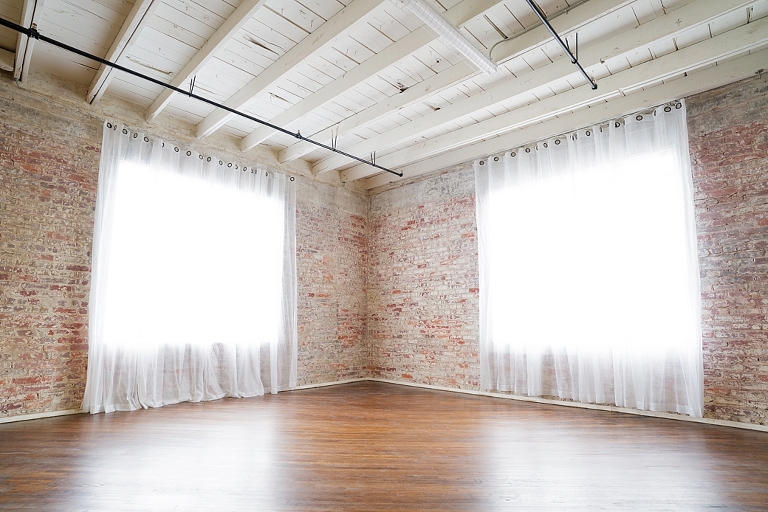 This area is pretty decent in size but a space that is very hard to capture on camera without an ultra wide lens. The Batis did so with no problem.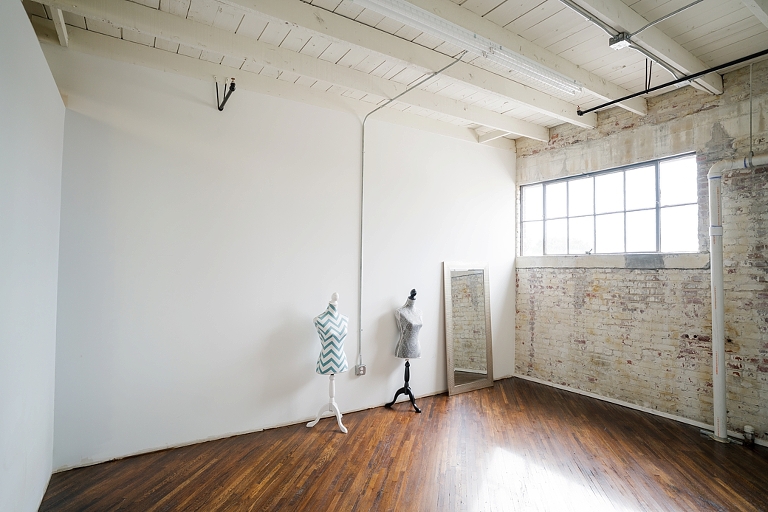 One thing I would like to point out is that this lens has incredible resolution when paired with the a7rii. I felt like it belonged on my camera.
If you're looking for an ultra wide full frame camera for E Mount Sony bodies, this one is VERY hard to beat. I highly recommend it.
Thanks Microsearch for the use of this wonderful lens. It is definitely on my wishlist, now!
Photography: Jason Talley Photography
Microsearch
11500 S. Sam Houston Pkwy West
Houston, TX 77031
(713)988-2818
Hours: Monday to Friday 9am – 6pm & Saturday 10am – 3pm