---
We would like to take the time to thank everyone who made it out to our Halloween Bash on the 29th! It was such a blast partying with all of you and we cannot thank you enough for the continued support. Everyone's costumes looked amazing and it really added to the event to see you all participate in the festivities.
We wanted to take another moment to thank Westcott Lighting and CG Pro Prints for supporting the event as well. The loaner lighting equipment made all of the difference in the world to the quality of the following photos and the free canvas wraps provided made two costume contest winners extremely happy!
We spent quite a bit of time setting up some awesome decor for the event and though we wish we would have taken more photos of everything, you will just have to take our word for it. We were having too much fun to take many more.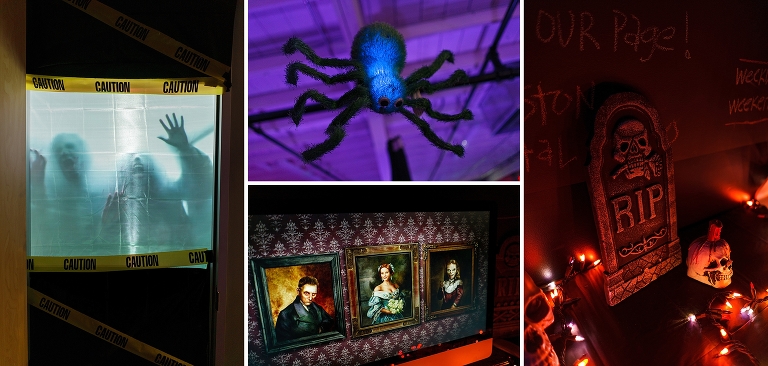 In addition to the food, drinks, music, and decor, we set up two photo booths to capture all of the amazing costumes. Our first booth consisted of three lights (1 overhead soft box, 1 background light, and one rim light). Added to these lights was one of Westcott's Eye Lighter reflector which did such an amazing job as a low fill light. It also provided some amazing catchlight as well. We cannot recommend this product highly enough. We plan on picking one up for the studio ourselves.
Here are some of our favorite shots from the evening using this set up.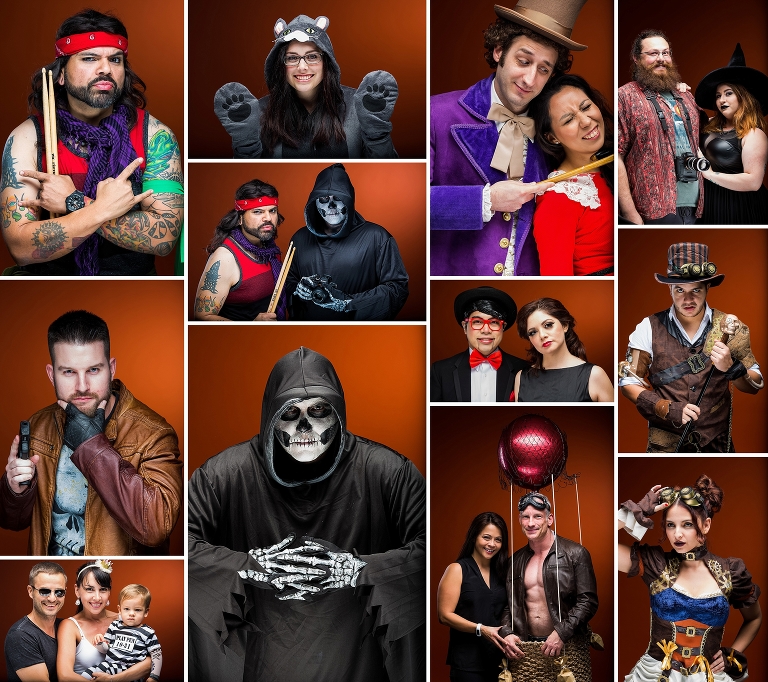 Last, we wanted a more "moody" lighting setup for individual costumes so we set up three of our Profoto B1 heads (1 with a Westcott Rapid Box Beauty Dish, 1 with a 15 degree grid and gelled purple, and one with a 10 degree grid and gelled orange).
Here are some of our following images.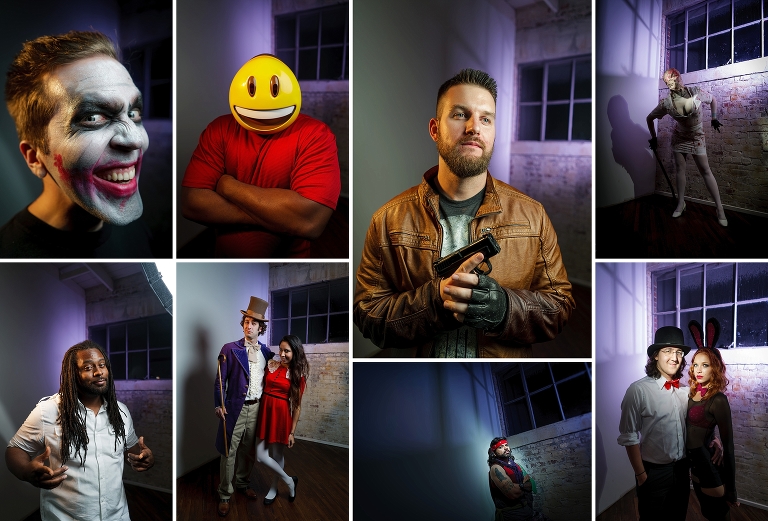 If you were able to make it out, we hope you enjoyed yourself as much as we did. If you were not able to be there, we hope the images help…at least a little on letting you know what you missed out on this year.
There is always next year!